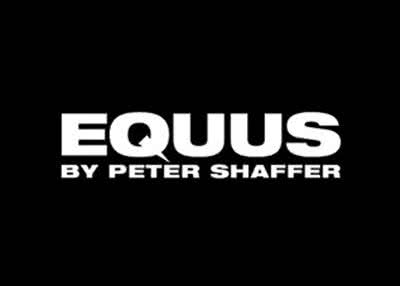 Event Information
Event Type: On Stage, ...more On Stage
Pieter Toerien presents Peter Schaffer`s iconic psychological thriller, Equus, a visual dynamic exploration into the complex relationships between devotion, myth and sexuality. This gripping new production is directed by Fred Abrahamse and stars Sven Ruygrok as Alan Strang, Graham Hopkins as Dr Martin Dysart with Monique Basson, Maggie Gericke, Andrew Roux, Mark Goldberg, Cassandra Mapanda and Len-Barry Simons.

When teenager Alan Strang`s pathological fascination leads him to brutally blind six horses in a Hampshire stable, psychiatrist Dr. Martin Dysart is tasked with uncovering the motive behind the boy`s violent act. As Dysart delves into Alan`s world of twisted spirituality, passion and sexuality, he begins to question his own sanity and motivations in a world driven by reckless consumerism.

Abrahamse`s long-time collaborators, Marcel Meyer and Charl-Johan Lingenfelder join the creative team as designer (Meyer) and composer (Lingenfelder) while celebrated choreographer Mark Goldberg (Mozart and Salleri and The Vortex) creates specialised movement and choreography for this exciting production.
Additional Info

Map

Widget
GPS Coordinates
-26.02555,28.012573
Please Note
Seeing 3 or more Pieter Toerien Productions? Save 50% on your theatre tickets by joining our Theatr ...

Price
R240.00: Stalls, Rows B to J and Balcony, Rows AA and BB

R200.00: Stalls, Rows K to N and Balcony, Row CC

R150.00: Stalls, Row A and P, Balcony, Row DD

R100.00: Barstools
Age Restriction
PG - 16 (N)
Discounts
Edgars Club Card: On presentation of valid cards/ card number (max four tickets): R216.00/ R180.00 ...

Address
Montecasino Shopping Mall, Fourways, Johannesburg.
Box Office Ticket Sales
Open at least 1 hour before start of show for sales and collections.
Disabled Facilities
Wheelchair seats are located in row P seats 1,2, 21 and 22. Seats can be booked by calling the theatre directly on 011 511 1988.
Doors/gates Open
30 minutes before start of show
Exchanges And Upgrades
Changes for an earlier date:No cost if the number and value of the tickets are the same or higher an ...

Parking
Secure, paid undercover parking available R10.00.
Prohibited
Firearms, cameras, video cameras or any recording equipment.
Refreshments And Meals
Refreshments available at venue.
Refunds And Cancellations
Allowed, however cancellation fees will be deducted as determined by the Event Organiser. Please see ...

Ticket Collection
Tickets can be collected from the theatre box office which opens 1 hour before start of show. Ticke ...