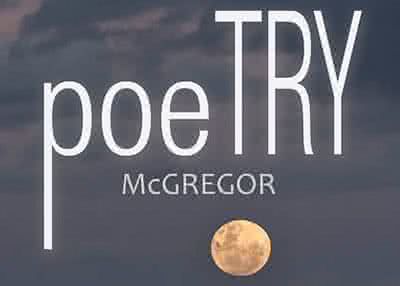 Event Information
This event is part of
Poetry in McGregor 2019
add to planner
festival planner
Event Type: Lifestyle, Cultural & Edutainment
The creative impulse does not emanate from the conscious mind. It has a source that can be described as `beside` the creative person. In this sense it is reminiscent of the expression `to be beside oneself with joy or grief, or some other strong emotion.` In ancient times this phenomenon was fleshed out in the concept of the `muse`. A muse being one of the divine persons (always a woman) who `inspires` or breathes the creative material into the ears of the poet or artist. The metaphor of the earth having a `female companion` beside `him` comes to mind. The moon who never leaves the side of the earth is essential to what is created on and by the earth: tides of the sea, the delicate balance of gravity between the two bodies, the seasons, the waxing and waning of the months - not to mention the poetry and song created with the moon as subject over the ages. To apply the concept: I cannot create (a poem) unless I become `beside myself`, that is: I enter a creative state of mind which is different from my everyday, businesslike state of mind. One could say it is a state `beside myself`. In this state I receive the creative impulse from the unknown source we often call our muse.
GPS Coordinates
-33.948487,19.833069
Refunds And Cancellations
You may cancel any booking submitted to us for tickets that have not yet been issued to you at any t ...

Exchanges And Upgrades
Exchanges and upgrades allowed for this event. No downgradesChanges for an earlier date:No cost if t ...

Age Restriction
No under 18s
Duration
45 minutes, no interval
Address
Corner of Voortrekker and Bree Streets, McGregor, 6708, WC, ZA
Box Office Ticket Sales
Open 09h00 for sales and collections
Disabled Facilities
Disabled facilities - contact the festival office for information 023 625 1871
Discounts
Only available at Computicket Outlets:Pensioners and students, on production of valid ID or card: 50 ...

Doors/gates Open
15 minutes before start of show
Parking
Secure free parking available
Prohibited
Drugs, alcohol and weapons
Refreshments And Meals
Refreshments available at venue
Ticket Collection
Box office for ticket sales and collections opens 09h00.Please collect your tickets at any Computick ...